5 Tips for Choosing a Great Small Business Name
Internet Marketing Agency in Houston
While there are a number of rules for naming your business that can help you make the right decision, you are sure to choose the right name if you follow these simple tips.
Go Back to the Basics
There are many different moving parts to consider when you start a business, and you probably have a handful of different ideas floating around in your head. The best way to start the process of choosing a name for your business is by reviewing the foundation of your business. Consider your mission statement, your business plan and your unique selling proposition. And don't forget to think about your target audience.
Create a list of written guidelines so you can refer to them during the process. Some questions that can guide you as you choose a name for your business include:
What message do you want to portray through your business name?
What are your biggest priorities for your business name? Do you want it to be easy to pronounce, different and unique, directly related to your products and services, etc.?
What do you want people to think and feel when they see your business name?
What is your business structure and will your business name use a related abbreviation, such as Inc. or LLC?
What are the names of your competition? What do you like and dislike about those business names?
Does the length of the name matter? If so, do you want a short name or a longer name?
Conduct a Brainstorming Session
Once you have outlined the guidelines for choosing your business name, it's time to introduce some creativity.
In fact, the more creative and free-thinking you can be during this stage, the more ideas you will generate, and the more possibilities you will have to choose from. You may want to conduct a series of brainstorming sessions, some with just you, some with a colleague or partner, to come up with as many business name ideas as possible.
During your brainstorming, you should keep your guidelines in mind, but allow yourself some unrestricted time to be creative. Some common ways to start a brainstorming session include brain dumping, list making, mind mapping and word association. If you're new to brainstorming, review these brainstorming tips to get started.
Give It Time
Now that you have conducted your brainstorming session(s) and have a long list of possibilities, it's time to review and analyze your results. Go through your list and remove any non-contenders, sort similar names and mark the names that immediately resonate with you. This step should take a few different sessions. It's important to let your ideas, preconceptions and biases settle before you create your shortlist of best possible business names.
When you have your shortlist of potential business names, walk away, do something else or sleep on it.
Choosing a name for your business is a big decision and the final result will stay with you for a very long time. Let your ideas percolate for a day or two, then come back to it and review again. In many cases, after a brief hiatus, you will return and instantly know which of your options is the right business name. And if none of the possibilities feel right, start your brainstorming process again.
Check Availability
Before you officially decide on your business name, you'll want to check to make sure it's not already trademarked. Search the federal database of the U.S. Patent and Trademark Office, Trademark Electronic Search System (Tess). You should also run a series of searches with Google and other search engines for your desired business name to make sure there isn't another company already using your name.
Part of your availability search should include a domain name search, if you intend to have a website to promote your company, products and services. If your business name is not available as a domain, you may need to use an abbreviation, hyphens, or an alternate top level domain (such as .net). Or, you may want to move down your list of possibilities to the next name if there is a better domain name available.
Register It
If you have a limited liability company, a corporation or a limited partnership in the U.S., you will need to register your business with your state authorities. This is when your business name will also be registered. If your business is a sole proprietorship or a general partnership, you generally don't need to register your business entity with the state, but instead through the county and/or city where your business is located.
If you are a sole proprietor, you may choose to file a "doing business as" (DBA) name so you can use a business name other than your own legal name. You can register a DBA with your state or county clerk.
It's not required, but you may also want to register your business name for a trademark.
Choosing a business name can be a lengthy process, but it is well worth the time you put in. Once you have chosen your business name, not only have you made a significant step toward officially launching your new venture, but you have also started branding your business and carving out your own niche in the small business world.
Source: The Balance
About LaraNet: We are a web design firm focused to help you to grow your business and communicate with your customers and prospects using two simple but powerful tools: 1) Interactive Website and 2) Internet Marketing Strategy on social networks like Facebook, YouTube, Twitter, LinkedIn, etc… Whether you want to work with just a web page, or launch or improve your presence on Facebook, Google+, LinkedIn or communicate with your customers through newsletters, or improve the location of your business in the search engines through Search Engine Optimization, or start marketing your products or services online, in LaraNet we can help you.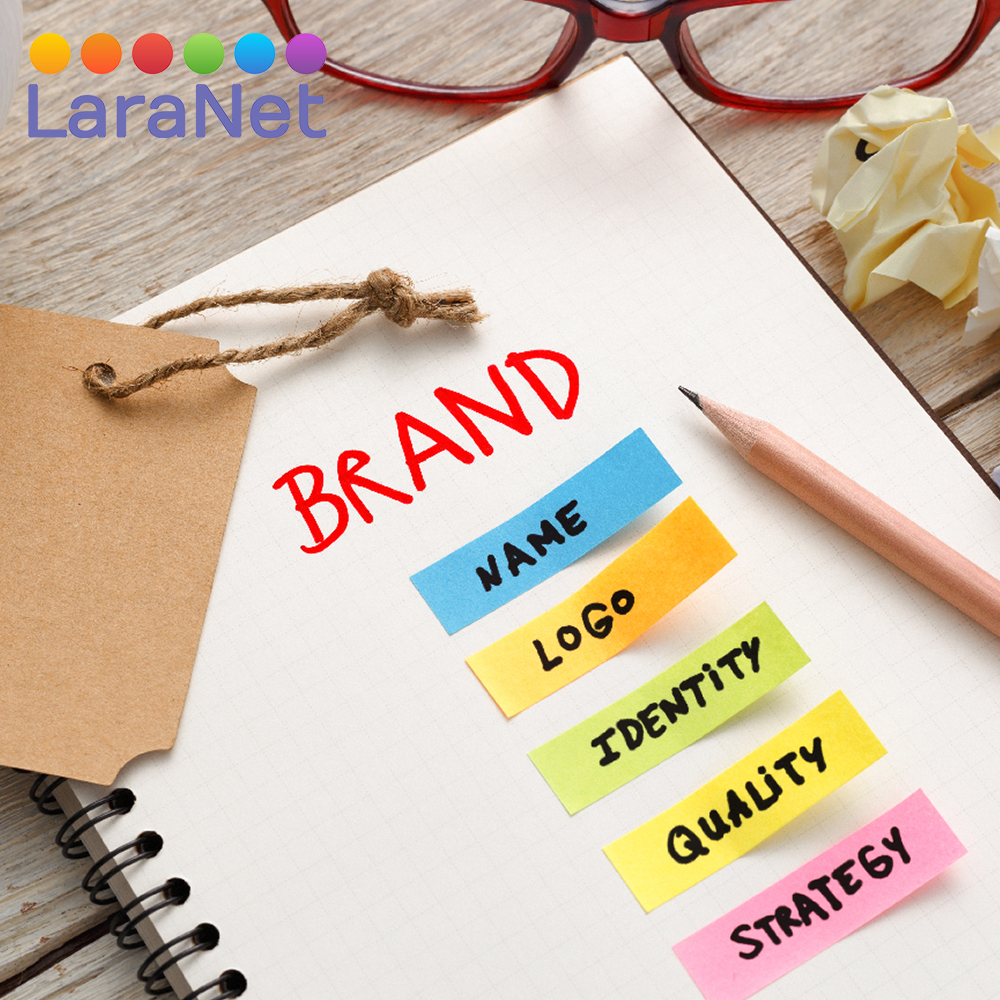 Internet Marketing Agency in Houston.
Website designer in Houston, Web Designer in Houston, Web Site Developer in Houston, Webmaster in Houston, Internet Marketing Agency in Houston, Website Consultant in Houston, Enrique Antonio Lara Vidales, LaraNet, Web Design in Houston, Website Development in Houston, Open Source Content Management, Internet Marketing Services, Houston Small Business Websites, Integrated Internet Marketing, Content Marketing Specialist, Community Manager Specialist, Houston Internet Marketing for Small Business.