How to Run a Successful Marketing Campaign
Houston Small Business Websites
3 Simple Steps Will Ensure the Success of Your Marketing Campaign
1) Know how your marketing campaign fits into your marketing plan.
Ideally, before you plan a marketing campaign, you have a marketing plan for your business. (If you don't, Writing the Marketing Plan will lead you through the process.)
The marketing plan is your master plan for marketing your small business. It provides the full picture of your marketing objectives and strategies for interesting your target market in your products and/or services. The marketing campaign, on the other hand, is one small piece of your marketing plan, a marketing action designed to achieve a particular objective.
When you know how your marketing campaign fits into your overall plan, you know who your target market is and how you might best communicate with them.
2) Set your marketing campaign objective and parameters.
What do you want your campaign to achieve?
That's the objective. You want to be a specific as possible. Not just, "I want more sales", but how many and of what product or service?
You can think of parameters as the details of the marketing objective. Time is the most common parameter that needs to be included as marketing campaigns lose their effectiveness over time.
So a common marketing campaign objective formula is: what will be achieved + how long will the marketing campaign run?
For example: Sales of face beauty marks will increase 50% in three months. Or sales of travel services will increase 15% over the next eight weeks.
3) Determine how you will measure success.
What metrics are you going to use? How will you tell if your marketing campaign has succeeded or not? Obviously, if you have a marketing objective such as "Sales of face beauty marks will increase 50% in three months" the metric you're going to use to measure the success of your marketing campaign is the number of sales made over the three month period. But the number of sales may not be an appropriate metric at all if your marketing objective is to increase the awareness of your brand or to improve your website's search engine page ranking.
For tracking online marketing efforts, you can use Google Analytics.
Methods of Tracking Offline Marketing Efforts explains some common ways to measure the success of your offline marketing campaign such as call tracking.
Don't forget to establish or note a baseline for whatever metric you've chosen; you'll need it to measure your progress.
Source: TheBalance
About LaraNet: We are a web design firm focused to help you to grow your business and communicate with your customers and prospects using two simple but powerful tools: 1) Interactive Website and 2) Internet Marketing Strategy on social networks like Facebook, YouTube, Twitter, LinkedIn, etc… Whether you want to work with just a web page, or launch or improve your presence on Facebook, Google+, LinkedIn or communicate with your customers through newsletters, or improve the location of your business in the search engines through Search Engine Optimization, or start marketing your products or services online, in LaraNet we can help you.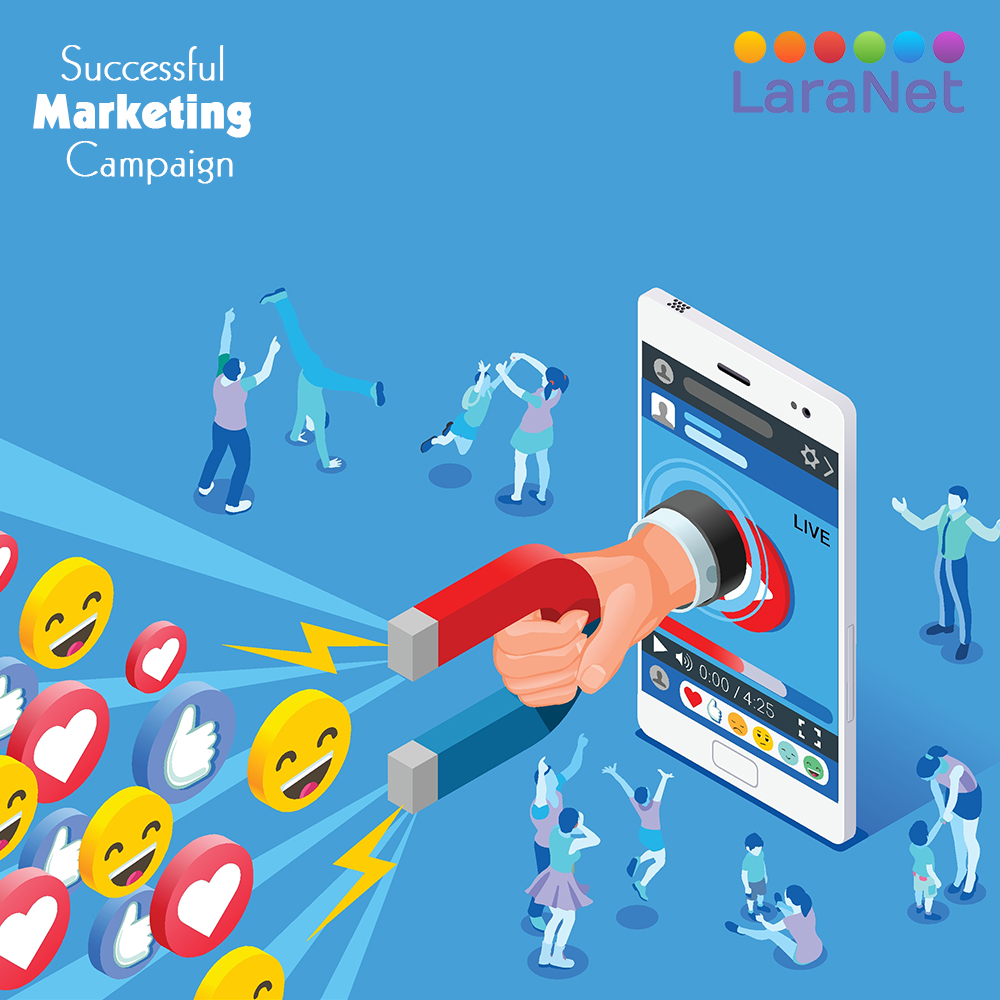 Houston Small Business Websites.
Website designer in Houston, Web Designer in Houston, Web Site Developer in Houston, Webmaster in Houston, Internet Marketing Agency in Houston, Website Consultant in Houston, Enrique Antonio Lara Vidales, LaraNet, Web Design in Houston, Website Development in Houston, Open Source Content Management, Internet Marketing Services, Houston Small Business Websites, Integrated Internet Marketing, Content Marketing Specialist, Community Manager Specialist, Houston Internet Marketing for Small Business.