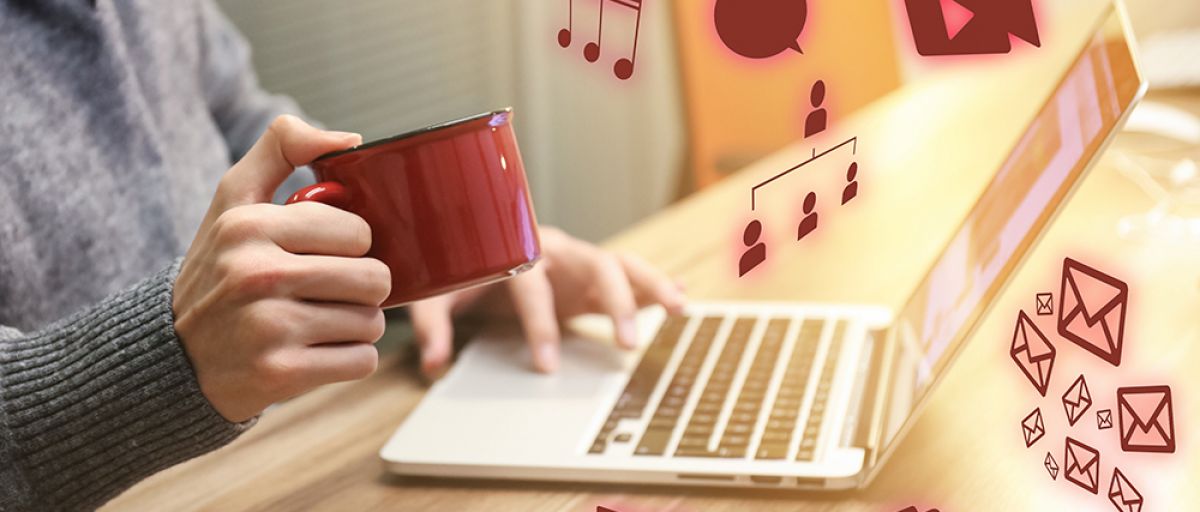 How To Use Social Media To Promote Your Small Business
Internet Marketing Services
You have a small business and you haven't bought into the social media craze? Guess what? Silence is no longer an option. People are online talking about your company as you read this, whether you like or not. If you don't engage in the conversation, you risk losing your customers. But maybe you don't have a choice as many small airports do in the State of California and across the United States. Many are owned by cities who don't give them a dime and yet take money whenever they please.
Those city managers force their airport managers to jump through hoops and political red tape to be able to promote their facilities. These airport managers have their hands tied in dealing with counties which just recently decided to launch a website, let alone a social media marketing strategy. So, I was asked by Michael McCarron, Public Information Office for San Francisco International Airport, to speak to the managers of small airports through California about the benefits of having a social media presence, so that they can convince their 'bosses' to allow them to open Facebook, Twitter and Google+ accounts, as well as to create blogs.
Here's part of my presentation. I hope it helps you with your online social media strategy. If You have more ideas, please share them in the comments section at the bottom of the post. The more ideas, the better.
ASSESS YOUR ASSETS: The first action you should take before engaging in online marketing or social media marketing and engagement is to look at what are you're trying to promote. What are your assets? Who are your target customers? It may seem obvious. But, A Bay Area airport had small planes for rent. But business was slow because they were simply targeting pilots trying to rack-up hours. Turns out there was a larger audience they could target through social media, tourists looking for aerial Bay Area tours. Business took-off.
SIGN-UP FOR SOCIAL MEDIA: Facebook, Twitter, Google+, YouTube and LinkedIn. Facebook allows you to create a business page. Make sure you read the rules for businesses first. You can even 'create a page' through your personal account, if your business allows you to do so. That makes it easy for small business owners to manage it. On LinkedIn, every employee becomes your best advocate.
FIND A SOCIAL MEDIA MANAGER: Managing multiple social networks is daunting. So, before you start posting content, requesting friends and adding followers, sign-up for a social media manager such as Ping.fm and HootSuite. It allows you to manage all of your accounts on one site and schedule your messages to deploy so you don't have to sit over it all day. It also allows you to review the success of the tweets real-time with click-through statistics. And you can gather all the mentions of your brand, industry or search terms on Twitter through it as well. That's for the free version. I suggest trying that first. As you get more involved in social media, I prefer SproutSocial.com. You have a choice on plans for nine-dollars to $49. There's a 30-day free trial to make sure it works for you. What I like is that it allows you to take all of those you follow and the followers and create contacts out of them which you can manage in the system and track engagement. It also has one inbox for all of your messages from all the networks. Plus, it allows you to track check-ins at FourSquare and Gowalla.
POST UPDATES: It's important to have content on your social media pages before you start adding friends and followers. When you try to find friends, they're going to look at the page to see if they want to follow you. So you need to give them a reason to follow you first. Provide valuable information about the industry. Post pictures of your business or people enjoying your business. On YouTube, post videos of your business, customer experiences, and encourage customers to make their own. You can also 'favorite' other YouTube users' videos and they will end up on your page. If you're a small airport, posting cool aerobatic videos of the Patriots' Jet Team is a possibility that would add value to those who 'subscribe' to your page. Also, share those videos on your other accounts such as Twitter, Facebook and even LinkedIn.
FIND FRIENDS AND FOLLOWERS: Twitter and Google+ are easiest. Search keywords to find followers. On Twitter, If you're a small airport, for example, search 'pilot. You can also search 'flying.' Searching your town and surrounding areas as well to find key influencers, news outlets, bloggers and city officials. Also, search for large players in your market. For airports, try Boeing, Virgin America, United Airlines and Southwest Airlines. If they share your posts, you have the potential to reach thousands. I suggest adding just a few people at a time. On Google+, comment on one of their posts immediately. On Twitter, mention them in a post immediately. You can also comment on one of their posts or simply say that you look forward to following their great content. If it's a reporter or blogger, give them story ideas and leads that have nothing to do with your business. Get them to trust you. To find fans on Facebook, it's best to start with real friends and family. You can also pay as little as $100 to have an ad for your Facebook page syndicate across the network for a designated period of time.
ENGAGE FRIENDS AND FOLLOWERS: Cory Colligan who used to be head of marketing for California Bouquet friended me on Facebook. When she asked to be my friend, she typed a personal message, saying how impressed she was with my work and how she's enjoyed watching my work evolve. I couldn't remember where I knew her from. Was it a television station, radio station, or was it from school? I wasn't sure. I was too embarrassed to ask. And she seemed harmless. So, I confirmed her friend request and wrote her a note back thanking her for her feedback and saying that I look forward to connecting. She proceeded over the next few months to follow my videos and stories. She engaged in great debates and conversation with me as well as my friends. I knew just days after I added her that I didn't know her personally. But I was so impressed with her and the relationship we'd developed over the months, that when I was traveling to her town, Fresno, I suggested we have lunch. When I arrived she had a full basket of goodies from her shop, including the best dark chocolate covered strawberries I've ever tasted, waiting for me. Since then, I have been a regular customer and am quick to share her products on my page.
Source: Forbes
About LaraNet: We are a web design firm focused to help you to grow your business and communicate with your customers and prospects using two simple but powerful tools: 1) Interactive Website and 2) Internet Marketing Strategy on social networks like Facebook, YouTube, Twitter, LinkedIn, etc… Whether you want to work with just a web page, or launch or improve your presence on Facebook, Google+, LinkedIn or communicate with your customers through newsletters, or improve the location of your business in the search engines through Search Engine Optimization, or start marketing your products or services online, in LaraNet we can help you.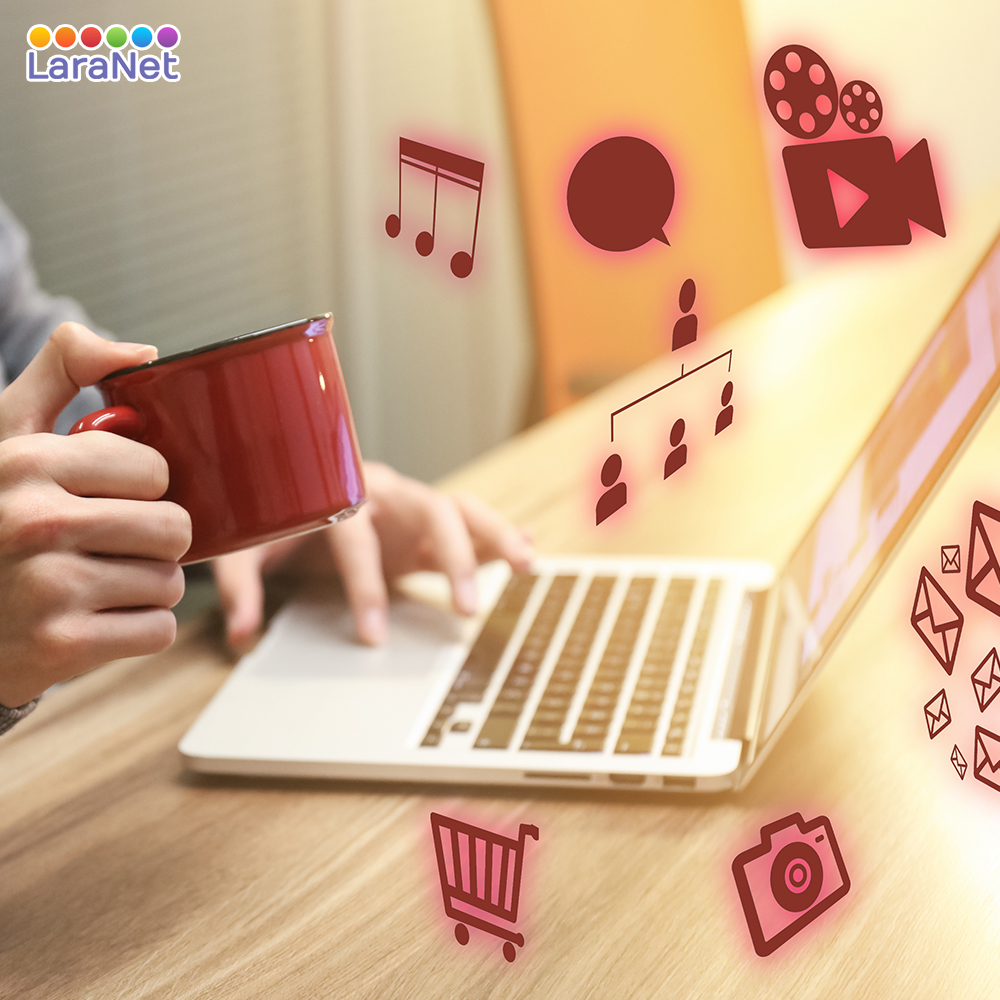 Internet Marketing Agency in Houston.
Website designer in Houston, Web Designer in Houston, Web Site Developer in Houston, Webmaster in Houston, Internet Marketing Agency in Houston, Website Consultant in Houston, Enrique Antonio Lara Vidales, LaraNet, Web Design in Houston, Website Development in Houston, Open Source Content Management, Internet Marketing Services, Houston Small Business Websites, Integrated Internet Marketing, Content Marketing Specialist, Community Manager Specialist, Houston Internet Marketing for Small Business.