5 Reasons Why Your Small Business Needs a Website
Internet Marketing Agency in Houston
Unless you're a small business owner who is not interested in growing your brand, you need to have a website.
These days building a business website or ecommerce store is easier than ever: it doesn't cost much money, you don't have to know how to code or design, your online store is not restricted to business hours, and it's one of the best means of free advertising.
Having a small business website isn't just about selling your goods and services — it's also about providing something of value to potential customers.
With so many low priced online services, there's really no excuse to keep putting it off.
Still not sure how having a website will help you grow your business?
Here are ten reasons every business needs a website:
Your customers expect it.
If this were the only reason on the list, it would be enough. Six out of ten consumers expect brands to provide online content about their business on some form of digital property, and more than half head straight to the brand's website for product information.
If you don't have a business website, today's digital-savvy (and impatient) customers may look elsewhere. Take a look at this list of specifics that customers say they want from a business website.
It provides social proof.
Ninety percent of consumers claim that online reviews influence their buying decisions.
You could rely on FourSquare, Yelp, and other review sites to host reviews for your brand, but you can kill two birds with one stone on your own website.
Since potential buyers are already looking for you online, including customer testimonials on your site is a great way to impress potential buyers.
You control the narrative.
It's true that you cannot control what others say about you on social media channels, but you can influence public perception by creating your own story via a business website.
A company blog helps business owners get their message, mission, and personality in front of their target audience faster than print ads or snail mail brochures.
Plus, social icons linking to Facebook, Twitter, Instagram, and other networking platforms make sharing your content easier for your visitors who like what they see.
More bang for your buck.
When you use a free website-building tool, like WordPress.com, you position your company to reach thousands more potential customers for less than you would spend mailing ten brochures by traditional mail.
You don't need extensive coding or technical skills.
Because WordPress — and a number of other website-building platforms — offer online tutorials and community-based support, almost anyone can get a basic website up and running in about thirty minutes.
Source: CopyBlogger
About LaraNet: We are a web design firm focused to help you to grow your business and communicate with your customers and prospects using two simple but powerful tools: 1) Interactive Website and 2) Internet Marketing Strategy on social networks like Facebook, YouTube, Twitter, LinkedIn, etc… Whether you want to work with just a web page, or launch or improve your presence on Facebook, Google+, LinkedIn or communicate with your customers through newsletters, or improve the location of your business in the search engines through Search Engine Optimization, or start marketing your products or services online, in LaraNet we can help you.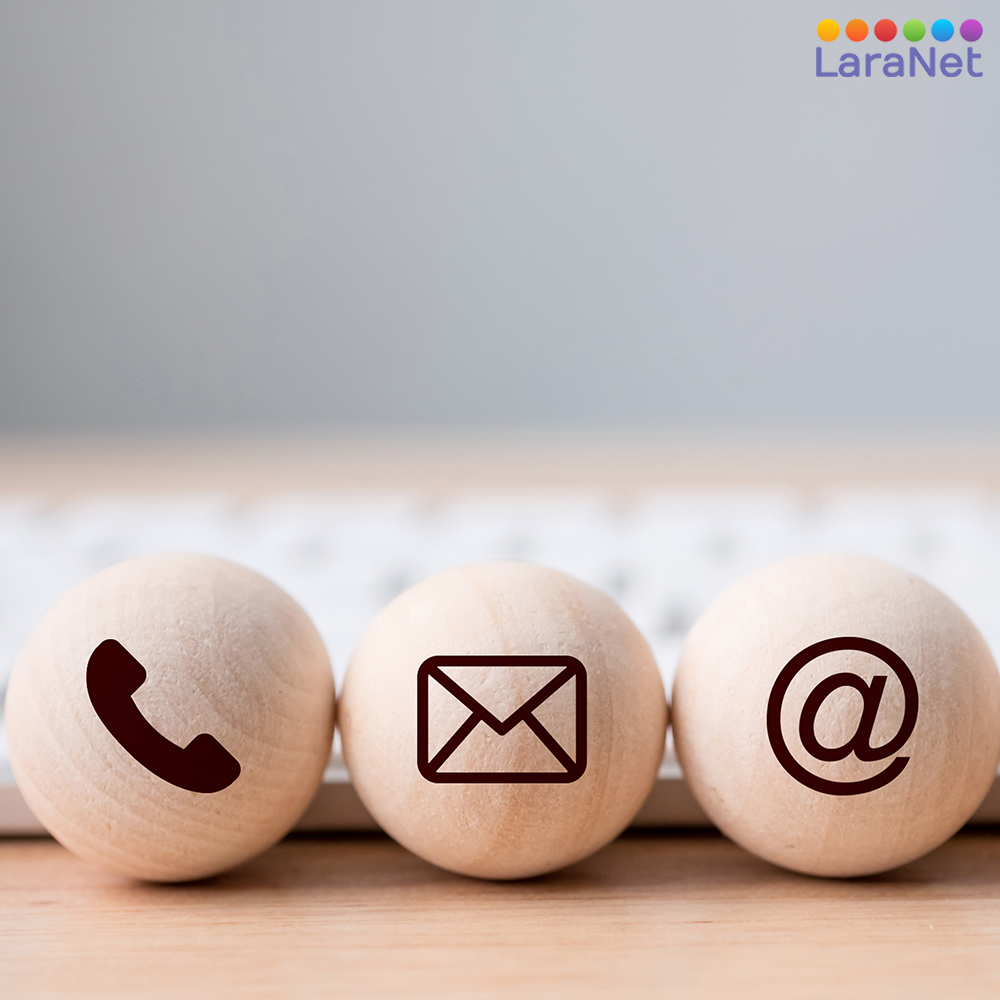 Internet Marketing Agency in Houston.
Website designer in Houston, Web Designer in Houston, Web Site Developer in Houston, Webmaster in Houston, Internet Marketing Agency in Houston, Website Consultant in Houston, Enrique Antonio Lara Vidales, LaraNet, Web Design in Houston, Website Development in Houston, Open Source Content Management, Internet Marketing Services, Houston Small Business Websites, Integrated Internet Marketing, Content Marketing Specialist, Community Manager Specialist, Houston Internet Marketing for Small Business.