10 Key Benefits of Social Media for Business
Community Manager Specialist
Here are 10 key benefits of social media for business:
Increased Exposure/Brand Awareness:
Social media will expose your company or service to new eyes. With one click your message is shown to multitude of people. Social media can help you find customers already talking about your business- information you can leverage to reach even more people.
Learn About Your Audience/Target Consumer:
Social media gives you insights into what your audience is into (besides you, of course). Getting to know your audience can help you discover creative ways to reach them via advertising or content. Catering and targeting to this degree will lead to increased conversions.
Customer Service:
Sometimes a customer won't reach out to you if they have a problem, but will go ahead and post a complaint online. Many consumers now using social media as a point of contact with a brand, and expect a response The Social Habit reports that 42% customers who reach out to brands online expect a response within the hour.
Feedback:
Social media allows for instant feedback from your consumers good or bad. The time between knowing if a product or a campaign is a success is shorter. This means you can respond and resolve mishaps in a faster manner.
New Opportunities:
Social media can offer opportunities you may miss out on by not having a social presence. Negative comments and experiences can be addressed and adjusted – keeping customers happy and showing potential customers that you care (giving you a little more to love over the competition). In my own experience, clients I've worked with have been able to secure inclusions in digital publications – expanding reach and establishing authority – all from messages received on their social media profiles.
Competitive Analysis:
Social media can help you keep an eye (and edge) on the competition. You can use social media to target you competition's fans, see what they may be doing that you can improve on – or simply identify ways to stand out within your industry.
Sales:
If your social media is done correctly it could help you increase sales. An audience that is truly interested in your brand or product will respond to sales messaging and convert. Having a social media presence can also allow customers "get to know" your brand, giving you more chances to gain their business.
Leads:
Social media is a great inbound marketing tool that can help you collect leads and build your email list. Publishing and posting content that is relevant to both your brand and your audience is a way to attract customers who are truly interested in your brand and what you have to offer.
Brand Equity
Maybe this is something you don't think about right away, but your #socialmedia presence does weigh in the value of your brand. Not only does this apply to how consumers perceive your brand, but a study conducted by INC revealed that "the average offer received among all of the businesses we analyzed was 3.7 times pre-tax profit. However, when we isolate just those businesses with at least 10,000 connections, the offer multiple goes up to 4.67. If you have more than 100,000 people in your opt-in footprint, the multiple goes up to 4.87". Seems that your social media network is your net worth (kind of).
Relevancy
Part of staying in business is to remain relevant. What better way to remain relevant than to be in the thick of conversations your customers are having about their needs and wants? Social media gives your company or brand insight into how it can continue to evolve and deliver results for your bottom line and your consumers.
Source: Business2Community
About LaraNet: We are a web design firm focused to help you to grow your business and communicate with your customers and prospects using two simple but powerful tools: 1) Interactive Website and 2) Internet Marketing Strategy on social networks like Facebook, YouTube, Twitter, LinkedIn, etc… Whether you want to work with just a web page, or launch or improve your presence on Facebook, Google+, LinkedIn or communicate with your customers through newsletters, or improve the location of your business in the search engines through Search Engine Optimization, or start marketing your products or services online, in LaraNet we can help you.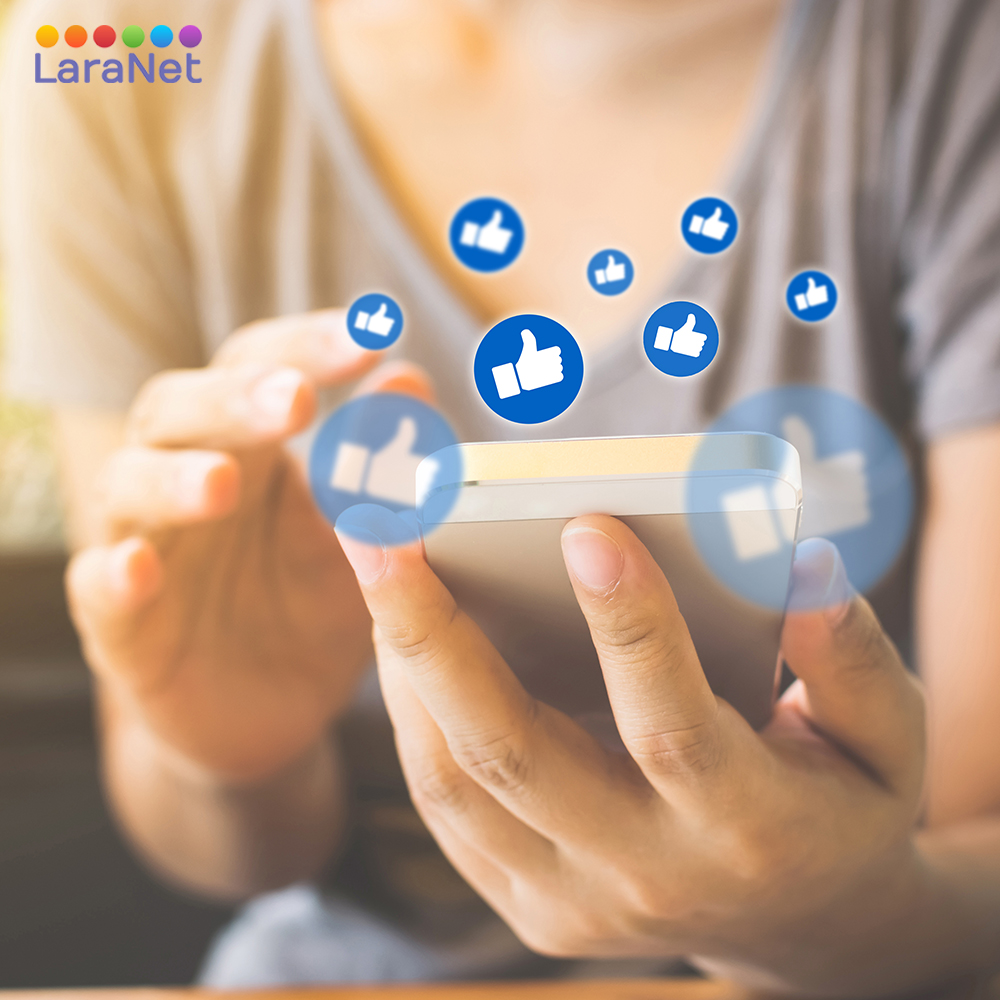 Community Manager Specialist.
Website designer in Houston, Web Designer in Houston, Web Site Developer in Houston, Webmaster in Houston, Internet Marketing Agency in Houston, Website Consultant in Houston, Enrique Antonio Lara Vidales, LaraNet, Web Design in Houston, Website Development in Houston, Open Source Content Management, Internet Marketing Services, Houston Small Business Websites, Integrated Internet Marketing, Content Marketing Specialist, Community Manager Specialist, Houston Internet Marketing for Small Business.