4 Effective Ways to Promote Your Business on Social Media
Internet Marketing Services
First, choose the proper social network to run your campaign.
Your campaign goals along with your target audience will help determine which is the most appropriate. Instagram is best if you're looking to incorporate images of your products in action while Facebook is great for sharing stories. Next, decide how you're going to encourage your followers and clients to post about your business.
Influencer Partnerships
Seek out influencers on social media to help tell your brand's story through their account. Users with large followings help you get in front of an audience you otherwise wouldn't. An influencer's followers pay attention to them because they look up to them, are into the same things or otherwise have something in common.
Video Imagery
Social media is a visual medium! Posting blocks of text is off-putting and to be honest, no one reads it. Wonderful Pistachio created multiple vignettes with a funny twist to promote their no-shell nuts.
Use Humor
The quickest way to your followers' hearts is through their funny bone. People are more likely to share content and increase your brand's reach if they think their friends will get a kick out of it. Don't take yourself too seriously. Show off your brand's personality! Innocent Drinks, a smoothie company across the pond, posts some of the most hilarious things on Twitter that have absolutely nothing to do with their product.
Source: CopyBlogger
About LaraNet: We are a web design firm focused to help you to grow your business and communicate with your customers and prospects using two simple but powerful tools: 1) Interactive Website and 2) Internet Marketing Strategy on social networks like Facebook, YouTube, Twitter, LinkedIn, etc… Whether you want to work with just a web page, or launch or improve your presence on Facebook, Google+, LinkedIn or communicate with your customers through newsletters, or improve the location of your business in the search engines through Search Engine Optimization, or start marketing your products or services online, in LaraNet we can help you.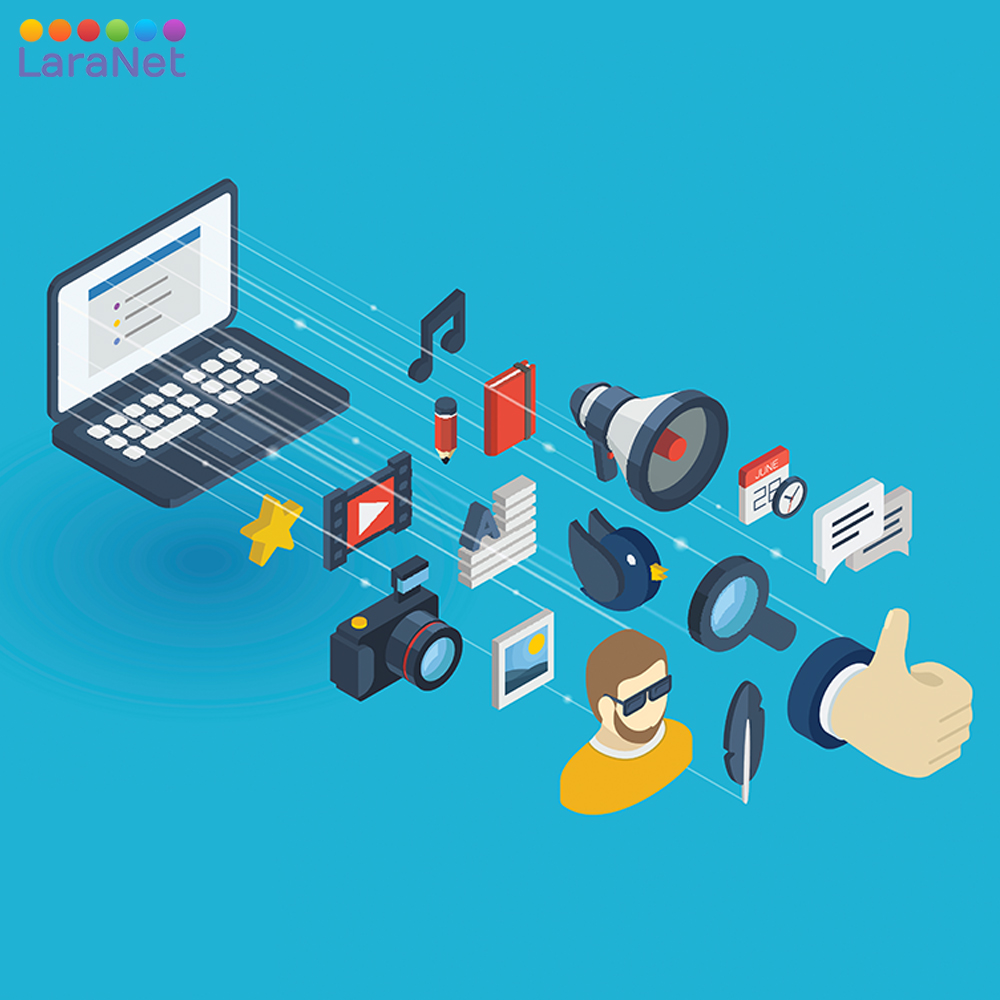 Internet Marketing Services.
Website designer in Houston, Web Designer in Houston, Web Site Developer in Houston, Webmaster in Houston, Internet Marketing Agency in Houston, Website Consultant in Houston, Enrique Antonio Lara Vidales, LaraNet, Web Design in Houston, Website Development in Houston, Open Source Content Management, Internet Marketing Services, Houston Small Business Websites, Integrated Internet Marketing, Content Marketing Specialist, Community Manager Specialist, Houston Internet Marketing for Small Business.