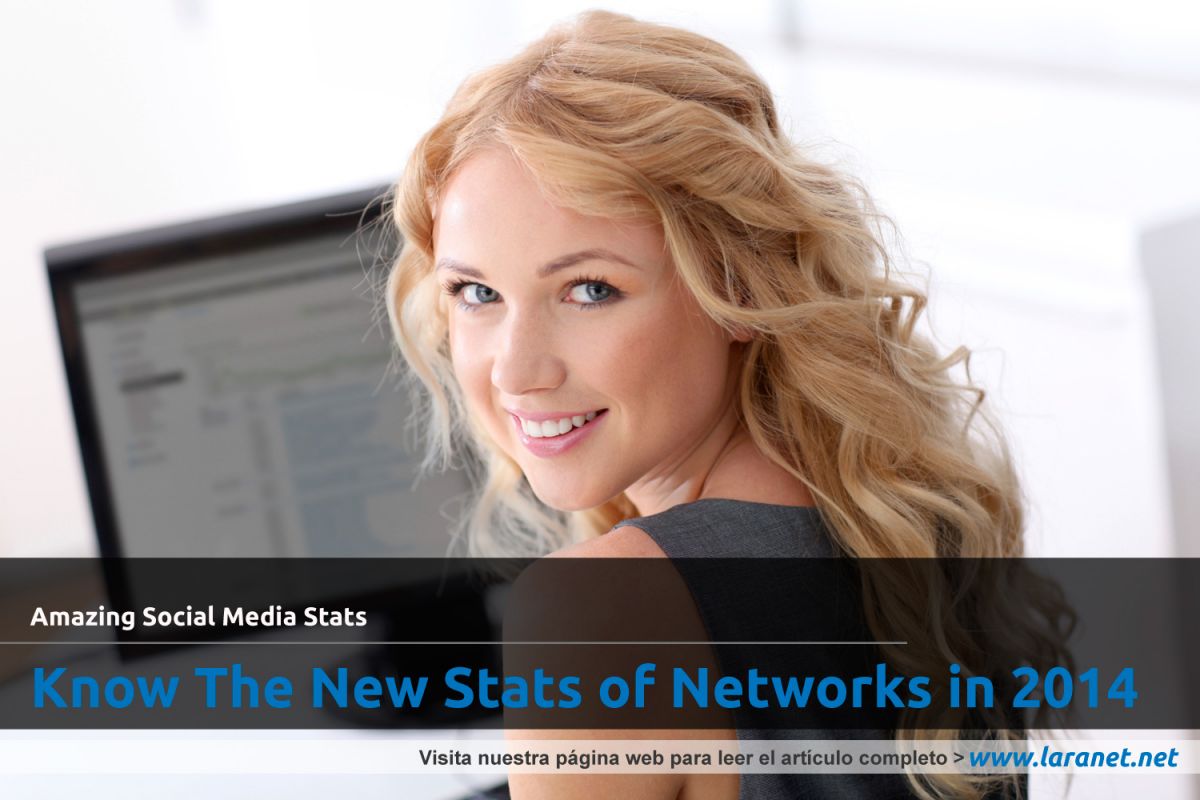 Know The New Stats of Networks in 2014
Amazing Social Media Stats
Facebook
1.28 Billion of monthly active users
1. 01 billion mobile monthly active users as of March 31. 2014
72 % of online adults visit Facebook at least once a month
There are more than 50 million facebook pages
Most common reason to unlike a Facebook page is uninteresting posts
75 % of the engagement on a post happens in first 5 hours.
Google Plus
1.6 billion total users
540 million monthly active users
Average time spent on Google Plus is 7 minutes per month
22 % of online adults visit Google Plus once in a month
Google Plus is the most understood platform so far
53 % of interaction between brand and Google Plus is positive.
Twitter
1 billion of total user
255 of million monthly active users
500 million of tweets are sent per day
78 % of Twitter's active users are on mobile
44 % of users have never sent a Tweet, consider them inactive
391 million of Twitter accounts have no followers
46.5 % of Twitter users tweet at least once in a day.
Instagram
200 million monthly active users
20 billion images has been shared on Instagram to date
23 % of teens consider Instagram as their favorite social network
50 million users signed up to Instagram in last six months.
LinkedIn
300 million total users
187 million monthly active users
More than 2 user sign-up for LinkedIn every second
There are over 39 million students and recent college graduates on LinkedIn
LinkedIn reaches a total of 200 countries and territories geographically
41 % of LinkedIn visits are via mobile
44k is the average number of daily LinkedIn mobile job applications.
Pinterest
70 million total users
40 million total monthly active users
80 % of Pinterest users are female
158 is the average number of pins from female users
84 % of women and 50 % of men on Pinterest stay active
92 % of Pinterest pins are done by women
23 % of Pinterest users use it at least once a day.
Snapchat
60 million of total users
30 million monthly active users
Number of Snapchat snaps per day is 400 million
70 % of Snapchat users are female
12 % of Snapchat snaps are shared with multiple recipients
5 % of overall selfies shared on social media are from Snapchat.
YouTube
80 % of traffic is from outside US
1 billion total users
6 billion hours of video is uploaded on YouTube per minute
100 hours of video is uploaded on Youtube per minute
40 % of traffic in YouTube comes from mobile
1 billion is the average youTube mobile videos views per day.
About LaraNet: We are a web design firm focused to help you to grow your business and communicate with your customers and prospects using two simple but powerful tools: 1) Interactive Website and 2) Internet Marketing Strategy on social networks like Facebook, YouTube, Twitter, LinkedIn, etc …
Whether you want to work with just a web page, or launch or improve your presence on Facebook, Google+, LinkedIn or communicate with your customers through newsletters, or improve the location of your business in the search engines through Search Engine Optimization, or start marketing your products or services online, in LaraNet we can help you.
Keywords: Website designer in Houston, Web Designer in Houston, Web Site Developer in Houston, Webmaster in Houston, Internet Marketing Agency in Houston, Website Consultant in Houston, Enrique Antonio Lara Vidales, LaraNet, Web Design in Houston, Website Development in Houston, Open Source Content Management, Internet Marketing Services, Houston Small Business Websites, Integrated Internet Marketing, Content Marketing Specialist, Community Manager Specialist, Houston Internet
| | | |
| --- | --- | --- |
| Register now to receive my weekly BLOG on your email! | | Enrique Lara |