How can Keywords Help My Business?
Internet Marketing Agency in Houston
Did you know that if your website ranks within the top three listings on Google—your chances of getting clicked on is 6 times higher?
Google refers to this as the golden triangle.
For small business owners or start-ups trying to find a cost-effective marketing solution to generate revenue, attaining top 3 rankings on Google could mean the difference between stagnant or explosive growth.
Google controls almost 68% of all web search traffic (87% mobile) — Google now processes over 40,000 search queries every second on average which translates to over 3.5 billion searches per day and 1.2 trillion searches per year worldwide.
So how does one make it into the golden triangle?
Well luckily, due to changing consumer behavior—93% of all B2B and 83% of all B2C purchases begin with an online search (Source: Business 2 Community). Most of these queries are in the form of a question that contains more than one keyword.
What is a keyword?
Keywords consist of concise phrases that are one to three words long. Keywords can be anything that describes what you do: category, service, product, brand, location or person.
Here are some example keywords with their estimated monthly search volume
graphic design (74,000)
realtor (70,000)
weight loss (1,500,000)
swimming pool (49,500)
brand development (1,000)
cars (1,500,000)
Source: Garrison Everest

About LaraNet: We are a web design firm focused to help you to grow your business and communicate with your customers and prospects using two simple but powerful tools: 1) Interactive Website and 2) Internet Marketing Strategy on social networks like Facebook, YouTube, Twitter, LinkedIn, etc… Whether you want to work with just a web page, or launch or improve your presence on Facebook, Google+, LinkedIn or communicate with your customers through newsletters, or improve the location of your business in the search engines through Search Engine Optimization, or start marketing your products or services online, in LaraNet we can help you.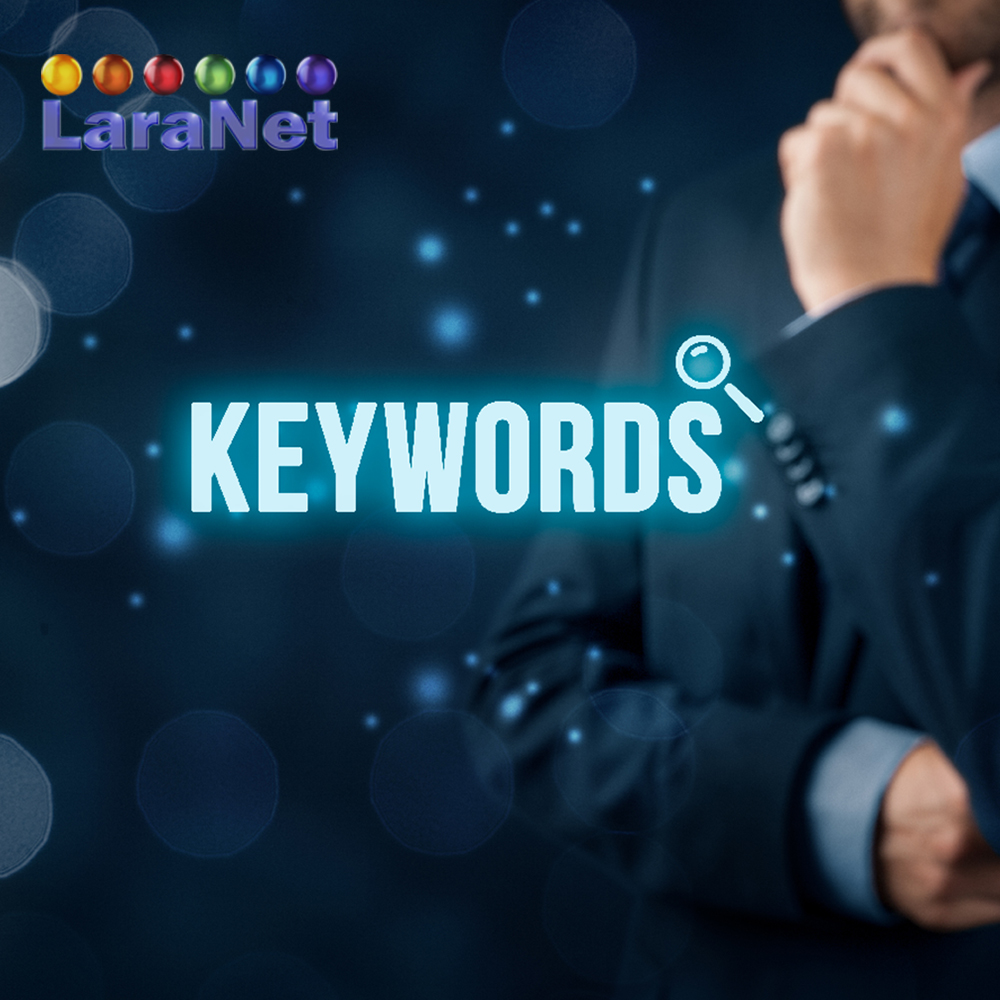 Internet Marketing Agency in Houston.
Website designer in Houston, Web Designer in Houston, Web Site Developer in Houston, Webmaster in Houston, Internet Marketing Agency in Houston, Website Consultant in Houston, Enrique Antonio Lara Vidales, LaraNet, Web Design in Houston, Website Development in Houston, Open Source Content Management, Internet Marketing Services, Houston Small Business Websites, Integrated Internet Marketing, Content Marketing Specialist, Community Manager Specialist, Houston Internet Marketing for Small Business.