Top 5 Facebook Marketing Mistakes You Need To Avoid
Internet Marketing Agency in Houston
Social media is an extremely powerful tool to engage your target audience, but if perceived in the wrong way, it can become incredibly hazardous to your brand.
Too much promotion
You might take pride in your company's accomplishments, but the audience on Facebook is looking for much more. They use Facebook to connect to brands that offer value to them.
It is okay to share your achievements with your loyal followers but you should never overdo it. If you are not offering value to your visitors or are not providing them with the information they are looking for, you're missing out a lot. People spend time on Facebook to get entertained, inspired and interact with like-minded people. So in order to promote your brand, you should find innovative ways that inspire visitors and give them a reason to connect.
You're focussed only on 'Likes'
Yes, winning 'Likes' for your post is important; more likes means your message reaches more people; but your primary focus should be winning brand advocates and not just likes. These are people who like your post, share it with their networks and promote your brand for free.
Incomplete information on your brand page
Have you ever come across a brand page that mentions its details half heartedly? Did you feel left alone in the middle of the road, not knowing where to go? Surely you wouldn't want to ill treat your visitors in a similar way.
The Brand Page is the first point of contact with your audience, so it is necessary that you make a solid first impression! It is important that you provide as much information as possible. Mention the hours of work, address, contact details, URL, and whatever you find important for your visitors to know.
Too many words
Write shorter posts (between 250 characters) and get 60 percent more shares. You can get even more likes, if you slash down the word count to 80 characters or less.
You need to determine the frequency with which you should post your content. Posting too frequently or not often enough can both be harmful for you. Depending upon your target audience, you need to identify how often they want to hear from you. It is also necessary that you stick to a pattern to maintain consistency.
If you are unable to post for some time, let your audience know you'll be unavailable for that period of time. When you're back, let them know you're ready to go again. The audience will appreciate your efforts.
Out of context posts
Failing to align your posts with your brand might confuse your audience. Right from the text to images and videos, everything should be a reflection of your brand. Offer variety but make sure you don't go out of context. You can cash in on major events happening across the world, but make sure it matches the core message.
Source: Jeffbullas
About LaraNet: We are a web design firm focused to help you to grow your business and communicate with your customers and prospects using two simple but powerful tools: 1) Interactive Website and 2) Internet Marketing Strategy on social networks like Facebook, YouTube, Twitter, LinkedIn, etc… Whether you want to work with just a web page, or launch or improve your presence on Facebook, Google+, LinkedIn or communicate with your customers through newsletters, or improve the location of your business in the search engines through Search Engine Optimization, or start marketing your products or services online, in LaraNet we can help you.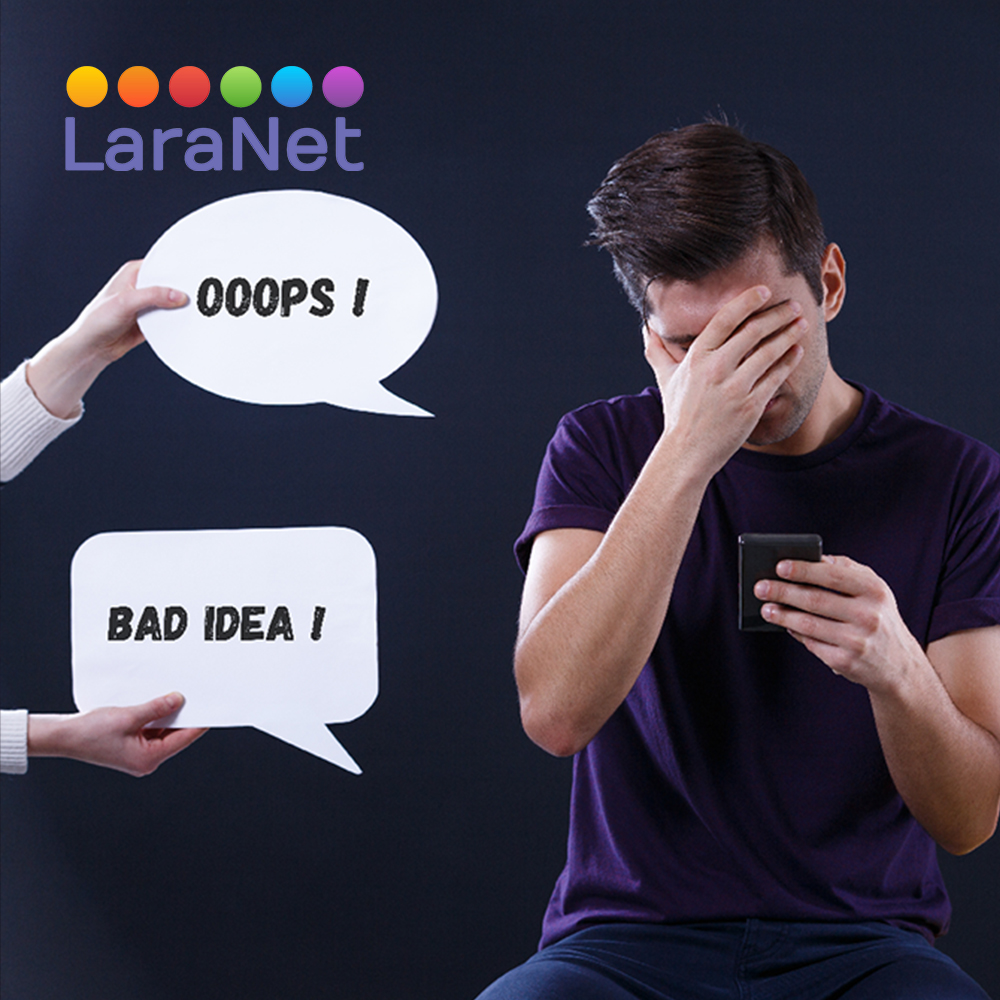 Internet Marketing Agency in Houston.
Website designer in Houston, Web Designer in Houston, Web Site Developer in Houston, Webmaster in Houston, Internet Marketing Agency in Houston, Website Consultant in Houston, Enrique Antonio Lara Vidales, LaraNet, Web Design in Houston, Website Development in Houston, Open Source Content Management, Internet Marketing Services, Houston Small Business Websites, Integrated Internet Marketing, Content Marketing Specialist, Community Manager Specialist, Houston Internet Marketing for Small Business.