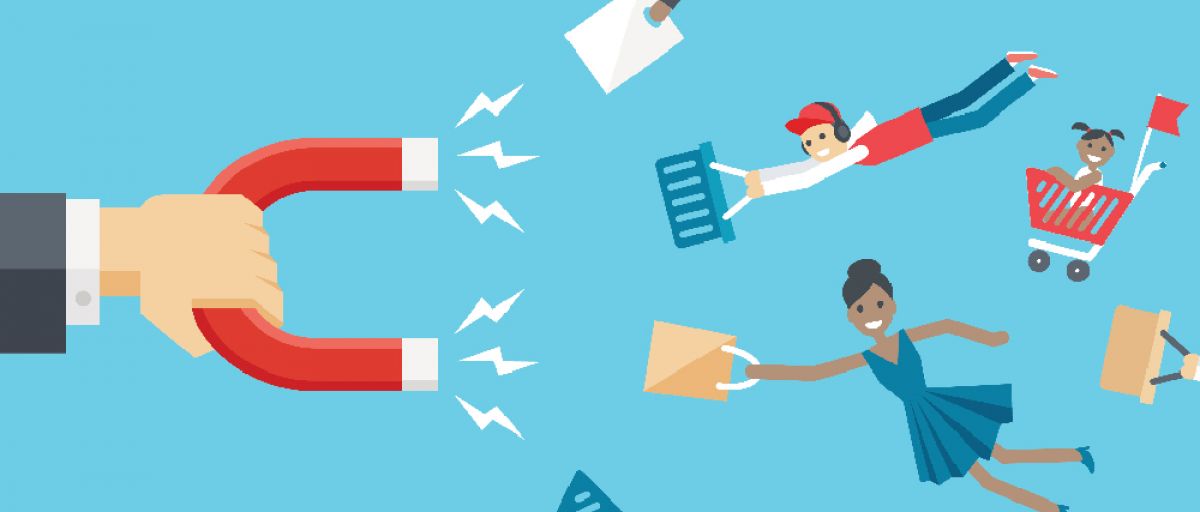 8 Marketing Tips to Help You Get More Clients
Internet Marketing Agency in Houston
But how does a business owner go about getting clients? How do you get your first client? How do you get more clients? How do you get better clients?
Tip 1: Be sure to talk to at least three people every day about your business and what you do
You can not just sit behind your computer every day and expect that scads of people from all over the world will magically find you and invest their money in your products, programs, and services. Too many entrepreneurs rely on the HAP Method of attracting clients (Hope and Pray) and it simply doesn't work. Hiding at home in your jammies and posting fiendishly on social media sites may get you a few clients, but it's not going to sustain a six figure business. You must get dressed and get out of the house! If you can commit to talking to at least three different people about your business everyday, you'll be amazed at the change you'll see in your clients, your stress, and your income.
Tip 2: Get out from behind your computer. Know where your target market is hanging out and go where they are
Talking to three people a day about your business is great, but only one of those can be electronic communication! You need to do your research, find out where your ideal clients go to network, learn, and grow their businesses — and you need to go there too! If your ideal clients/customers are designers, you need to go to design oriented events, conferences, and meet-up groups. If your ideal clients are authors, you need to go to author groups, literary conferences, and book expos.
Tip 3: Be ever present on your social networks, join in the conversation, and provide value and help
Lurkers don't get clients, don't build reputations, don't get remembered, and don't get referred new business. Social media is a long-term marketing strategy with a long lead generation cycle. Typically people will follow you on Twitter, or be friends with you on Facebook for months or even years before they finally decide to hire you or buy from you. That's why you need to be ever-present on the social networks you can commit to. Be there with great, valuable, helpful content, answer questions, assist others, join in conversations, be engaged. Sporadic, infrequent posting dilutes the trust your network has in you.
Tip 4: The fortune is in the follow up. It's where the magic that turns connections into clients happens
Failure to follow up is one of the most common ways that entrepreneurs and business owners sabotage their own success by simply not collecting the money on the table. Millions of dollars are lost by businesses around the world every year simply because they get busy and they fail to follow up with leads from networking events, conferences, social media, email, voicemail, referrals, and more. If you want or need to make more money, fix your follow up and you'll see an increase in your bottom line.
Tip 5: There are a lot of people trying to reach the same consumers you are. Offer them something free to pull them to you
First let's be clear, there are free offers and there are opt-in offers. Neither offer requires you to spend money, but one requires you to give your email in exchange for the item, so it really isn't free. I believe you need to have BOTH types of offers available on your website. Provide instant access, no opt-in required resources to build trust and credibility to strangers, and provide opt-in offers for those who feel like they know you and are ready to give you their email address. But no matter what, make sure you're giving something away of value, something people really want, something that's so good you thought that maybe you should charge for it … otherwise your offer is just taking up space.
Tip 6: Prospects want to see you have the solution to their problem and that you offer multiple choices for them to engage
When new prospects are visiting your website, they want to see that you understand what they are struggling with or need help with, and that you have the solution to their problem that they have been looking for. Visitors want to be reassured that they are in the right place by reviewing your offers and seeing that you have multiple options for them to engage with you at different price points. If you can provide testimonials with or near your offers, you will help communicate the results and benefits they can receive when working with you.
Tip 7: Be able to communicate all the important details about your business in 30 seconds or less
We've all been there. You ask someone about their business at a networking event and they respond with an explanation that goes on forever. They never seem to stop talking and all you want to do is get away! It is imperative that you are able to communicate the core aspects of your business to a stranger in 30 seconds or less in a way that makes sense. Here's a quick formula to help: I help ____________ achieve _____________ so they can ______________.
Tip 8: Ask for referrals and be very clear about who would be a perfect fit for your services, products, and programs
Your happy customers and satisfied clients want to give you referrals! They want to hep their friends and contacts who are struggling find the same success they have … but sometimes they may think you don't need their referrals (Crazy, I know!), or they aren't sure how to refer people to you, or they aren't sure who would be best to refer to you. Help them out by making the ask! Reach out to your clients and customers, share with them your ideal client profile, and ask them if they know anyone who fits that description and who would benefit from working with you.
Source: Bourn Creative
About LaraNet: We are a web design firm focused to help you to grow your business and communicate with your customers and prospects using two simple but powerful tools: 1) Interactive Website and 2) Internet Marketing Strategy on social networks like Facebook, YouTube, Twitter, LinkedIn, etc… Whether you want to work with just a web page, or launch or improve your presence on Facebook, Google+, LinkedIn or communicate with your customers through newsletters, or improve the location of your business in the search engines through Search Engine Optimization, or start marketing your products or services online, in LaraNet we can help you.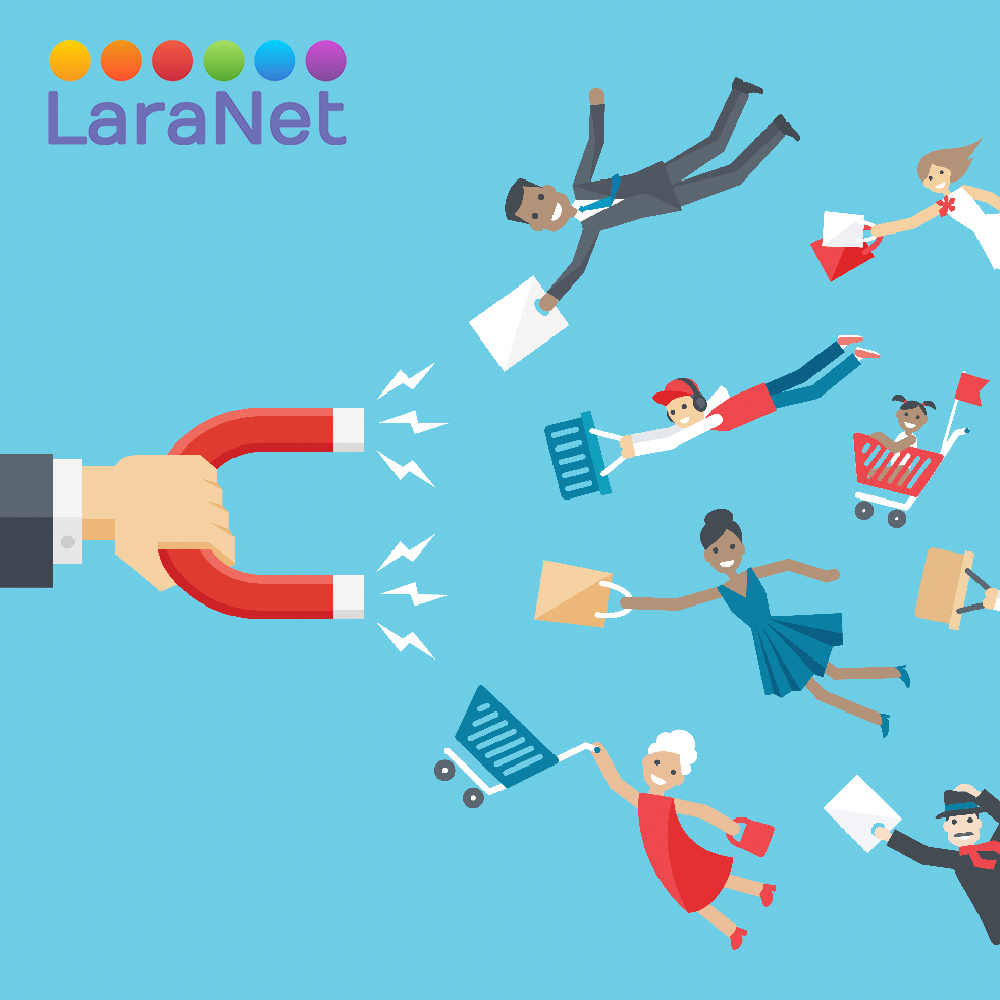 Internet Marketing Agency in Houston.
Website designer in Houston, Web Designer in Houston, Web Site Developer in Houston, Webmaster in Houston, Internet Marketing Agency in Houston, Website Consultant in Houston, Enrique Antonio Lara Vidales, LaraNet, Web Design in Houston, Website Development in Houston, Open Source Content Management, Internet Marketing Services, Houston Small Business Websites, Integrated Internet Marketing, Content Marketing Specialist, Community Manager Specialist, Houston Internet Marketing for Small Business.