The Top 7 Benefits of Email Marketing
Website designer in Houston
1. Generating More Leads
Encouraging visitors to sign up for your email marketing list is just one way to generate more leads. Another strategy is to encourage your email subscribers to forward your emails on to friends, families, and acquaintances or to share it on social media.
2. Improved Sales
If every subscriber on your list turned into a customer, you'd be in small business heaven. Unfortunately, that's probably never going to happen. However, you can increase your sales by focusing the right email campaigns on the right people. The secret to doing this is email list segmentation, a process that enables you to nurture each of your list subscribers with the right message at the right time, eventually moving each through your funnel to becoming a customer.
3. Improved Conversion Rates
In order to sell, you need to convert and the key to email conversions is to nurture them using content. Like #2 above, the key lies in email list segmentation however, it helps to know what type of content to use at each stage of the sales process. Once you nail that, your nurturing efforts will be much more effective and, your overall conversion rates will increase.
4. Reduced Marketing Costs
If your small business marketing budget is tight, you'll be interested in low-cost ways to promote yourself. Happily, there are a lot of email marketing tools out, many of which offer a free tier of service and low prices when you need more features and functionality.
5. Identifying Better-Quality Leads
The last thing you need is to waste time on bad leads. That's why, before marketing your small business, it pays to have a lead qualifying system in place. Happily, email marketing itself is a lead qualifying system that demonstrates a prospect's interest based on:
The fact that they signed up for your list in the first place;
Whether they open your emails; and
If they click on any of the links within your emails.
6. Integrating with Other Media to Boost Response
Integrated marketing is a powerful tool in any marketer's kit. One of the best integrations for email is with social media where your emails can include:
Social share icons;
Super-sharable content; and
Deals to share which then give a referral reward back to the subscriber who shared it.
7. Shorter Sales Cycles
Email marketing is a great way to get your most convincing content in front of prospective decision makers. If you're nurturing the right subscribers via email as mentioned in No. 5 above, and you're using both segmentation and the right content as mentioned in No. 2 and No. 3 above respectively, then you can speed up your sales cycle by getting the right content to the right decision maker at the right time.
Now that's powerful stuff.
Source: Small Business Trends
About LaraNet: We are a web design firm focused to help you to grow your business and communicate with your customers and prospects using two simple but powerful tools: 1) Interactive Website and 2) Internet Marketing Strategy on social networks like Facebook, YouTube, Twitter, LinkedIn, etc… Whether you want to work with just a web page, or launch or improve your presence on Facebook, Google+, LinkedIn or communicate with your customers through newsletters, or improve the location of your business in the search engines through Search Engine Optimization, or start marketing your products or services online, in LaraNet we can help you.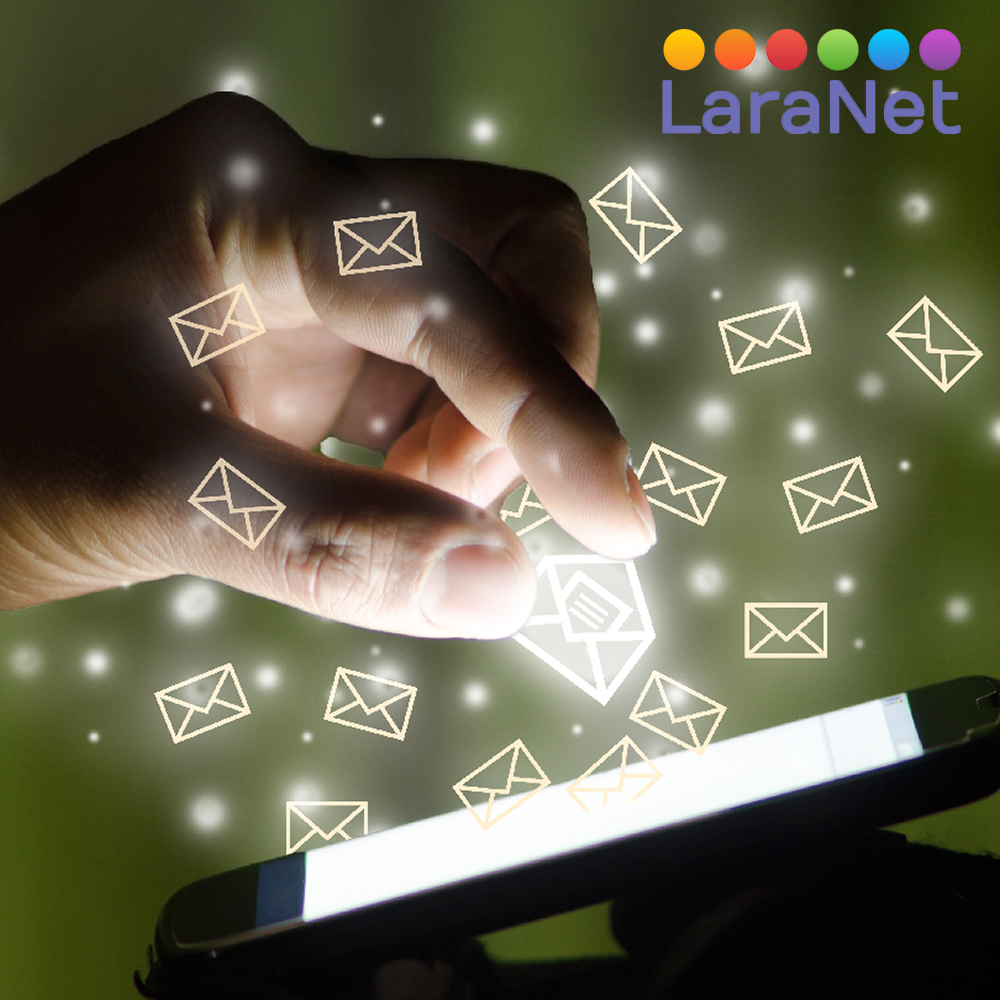 Website designer in Houston.
Website designer in Houston, Web Designer in Houston, Web Site Developer in Houston, Webmaster in Houston, Internet Marketing Agency in Houston, Website Consultant in Houston, Enrique Antonio Lara Vidales, LaraNet, Web Design in Houston, Website Development in Houston, Open Source Content Management, Internet Marketing Services, Houston Small Business Websites, Integrated Internet Marketing, Content Marketing Specialist, Community Manager Specialist, Houston Internet Marketing for Small Business.