WE LOVE TO SHOWCASE AND SHARE OUR PROJECTS
This email address is being protected from spambots. You need JavaScript enabled to view it.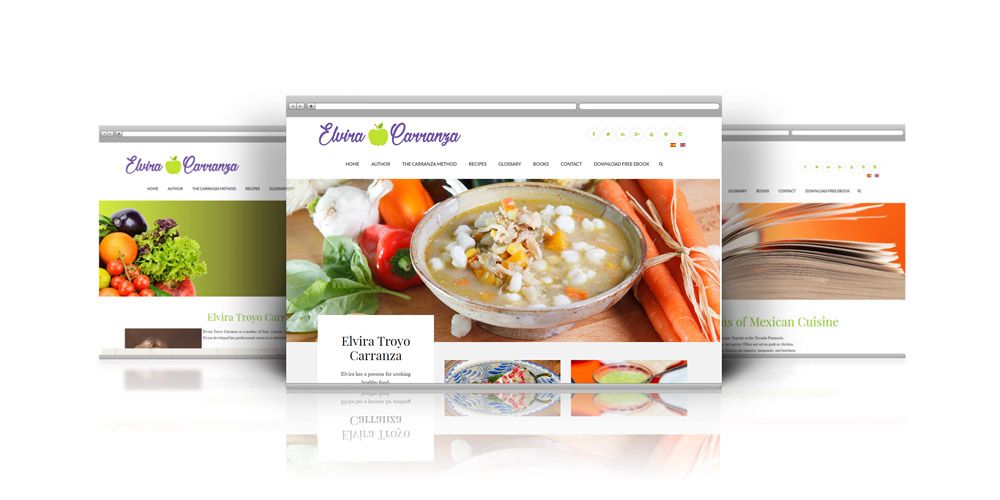 Elvira has a passion for cooking healthy food.
I decided to write Modern Authentic Mexican Cooking in order to help people to learn how to organize their kitchen and their life style.
Applying the Carranza Method may help you to enjoy the food and different way. You can find the book at any bookstore or Amazon.com.
FEATURES OF THE WEBSITE
Galleries
Contact box
Animated banners
Subscriptions
Editable
Downloads
Print
Internal search
Site Structure
Interactive Maps
Testimonials
Facebook Comments
Facebook
Twitter
Google Business
LinkedIn
YouTube
Pinterest
Instagram